Dark Bronze Two-Sided Thumb Latch
(Build Your Own Package)
Solid bronze hardware in a back-to-back thumb latch!
This solid Cast Bronze Double Thumb Latch pairs with a simple and straight drop bar to create a traditional gate opener.
The latching portion is installed on the side that the gate swings toward, so on out-swinging gates you'll see the drop-bar from the outside.
The latch is not lacquered, so it will darken naturally over time.
Features:
Material: Dark Bronze

Mechanism: Gravity

Finish: Dark Bronze

Set includes mounting hardware

Fits gates 1-3/4" to 4"

Operable from both sides.

Suitable for in-swinging and out-swinging gates.

Handing not required.

Lockable with added deadbolt.
Dimensions:
8" Handle: 8-3/4" Tall x 1-3/4" Wide

Handle on the Drop-Bar Side: 8" Tall x 1-3/4" Wide

10" Handle: 10-1/4" Tall x 2-1/4" Wide

Handle on the Drop-Bar Side: 10" Tall x 2-1/4" Wide

Important: Please check that the dimensions of this gate latch will fit your particular style of gate!
Finish
Hinges | Add hinges to your order if needed.
Technical Info
Hardware Tips
A Note About Gate Stops:
This set includes a gate stop! Gate stops prevent hinge, latch, and gate damage and prolong gate life.
What is a gate stop? Gate stops are typically made of wood running the entire length of the gate. They are attached to the jamb or post in such a way that prevents the latch bar/hinges/gate from taking the force of the gate closing (instead the gate stop takes the force).
If you don't have a gate stop on your gate, you need one! If no gate stop is installed on a gate, and the hinges or latch fail from the stress of that, no replacement will be given. We do offer metal gate stops now that can be installed after gate installation (if a wooden gate stop has not been installed). In bronze, we offer a coordinating gate stop.
About This Bronze Hardware:
This bronze hardware contains 90% copper and 10% tin. When it first leaves the mold, the hardware is copper-penny colored. Next, the pieces are patina'd dark bronze. Finally, the hardware has an exterior-grade dark bronze-colored wax applied to it that adds to its weather- and wear-resistance. Bronze ages gracefully and may change in appearance due to varying environmental conditions. The wax helps maintain the color of the hardware for the long term under most conditions. On items like gate latches and door handles where your hand comes in contact with the material regularly: we've seen over time that the oils on your skin will slowly wear down the wax where the skin contacts the metal. On all other items where skin doesn't come in contact with the hardware, you should see dark bronze coloration for the long term.
How does this hardware hold up to the elements?
When submitted to a salt-water chamber test, this hardware began to patina at the 16-hour-mark, versus 10-hours for other name-brand, high end bronze products. A client recently wrote that this hardware installed on an waterfront boathouse two years ago looks slightly darker and shinier than the original, but looks otherwise exceptional.
The bottom line is: this hardware is the perfect choice for oceanfront, waterfront, and coastal installations.
To read about the ways you can care for your bronze hardware, see our Bronze Care page.
Applying Wax
All bronze darkens with age, however waxing may slow the process of oxidation.
To apply the wax, you need two 1- to 2-inch paint brushes that will be used only for cleaning bronze. Do not use brushes that have been used for other purposes as chemicals may remain in the bristles and transferred to the patina finish, may cause permanent discoloration.
Start by applying a protective circle of tape around the metal ferrules that hold the bristles in the brushes you are using. This will help prevent scratching of the surface when applying the wax and when dusting.
Wipe bronze free of-any dust and fingerprints using a clean, dry, cotton cloth. Use one of the brushes to remove dust from small crevices or hard to reach places.
Use "Renaissance'' wax, or other "microcrystalline'' waxes, because they are inert and will not yellow over time. Apply to the second brush, with three or four, back and forth, sweeping strokes. Do not dab the brush in the wax. This could cause an abundance of wax to be applied to the bronze that could actually harm the patina surface. Dab the brush on the lid of the wax can to remove any excess wax. Lightly apply a super thin coat of wax to the surface of the bronze using gentle sweeping motions. Apply more wax to the brush as described, working it down into crevices.
Caution - Using too much wax may remove previous layers of wax. It is very important not to apply too much wax or work it into the surface too vigorously. Cover the entire surface with wax and let it dry according to the directions on the container.
Separate Your Brushes
Keep your brushes separate in labeled bags, free from contaminants, for future use. Use a clean, dry, cotton cloth to gently rub, in a circular motion, the dried wax from the bronze surface until you achieve the desired sheen. To achieve a dull finish, do not rub the surface after waxing.
To achieve a better protective coating, you may want to re-apply a second coat using the same technique.
Outdoor Bronze Hardware
Outdoor bronze requires a regular maintenance program, which keeps the product surfaces clean and waxed.
Take a look at the
Gate Hardware section
of our blog for helpful suggestions.
Resources
Installation Instructions
Available
here
.
Please review our
Resources page
for general information about all our products.
FAQs
Read our FAQs
for additional information about various products and policies.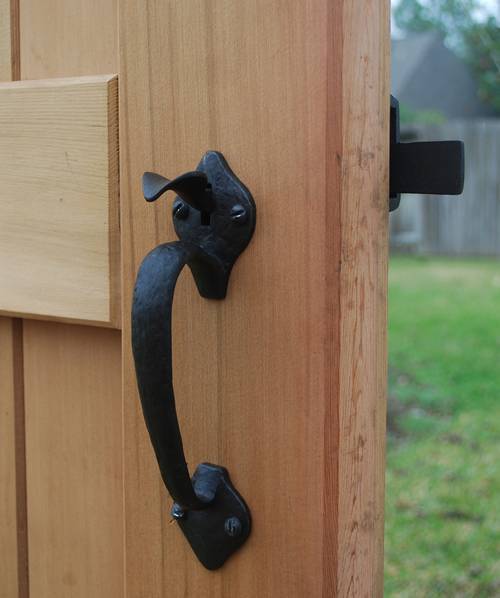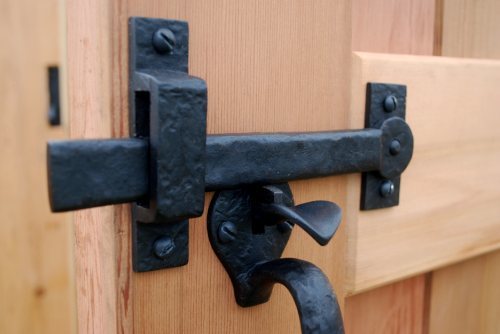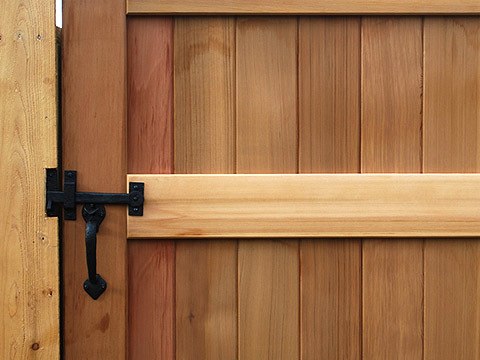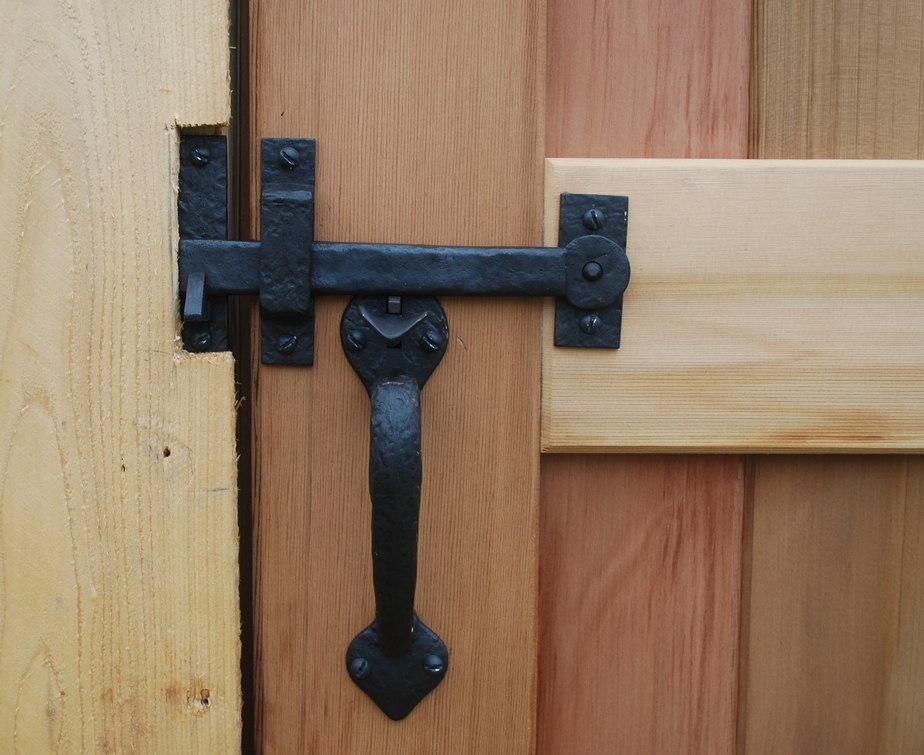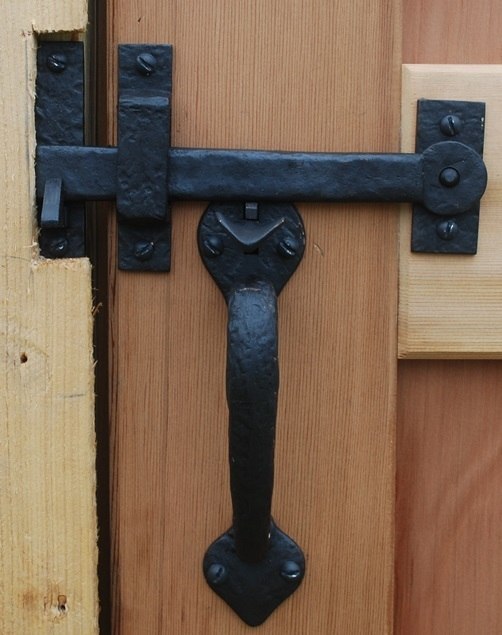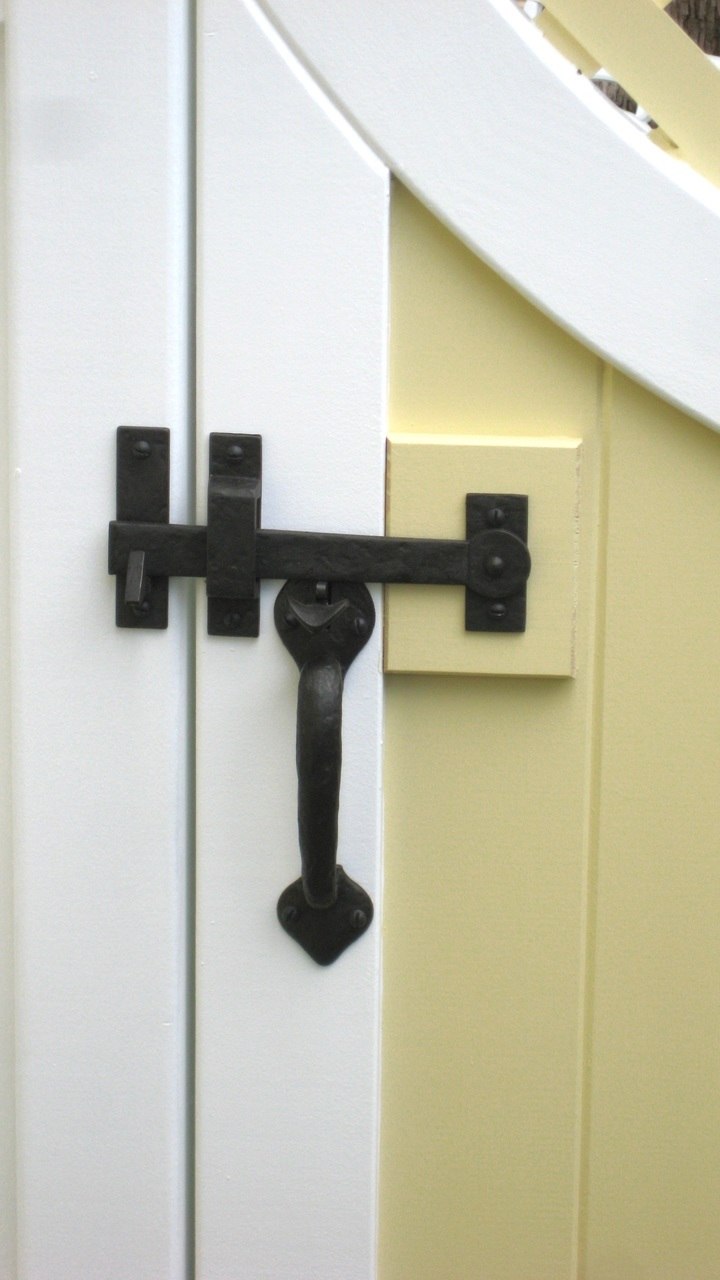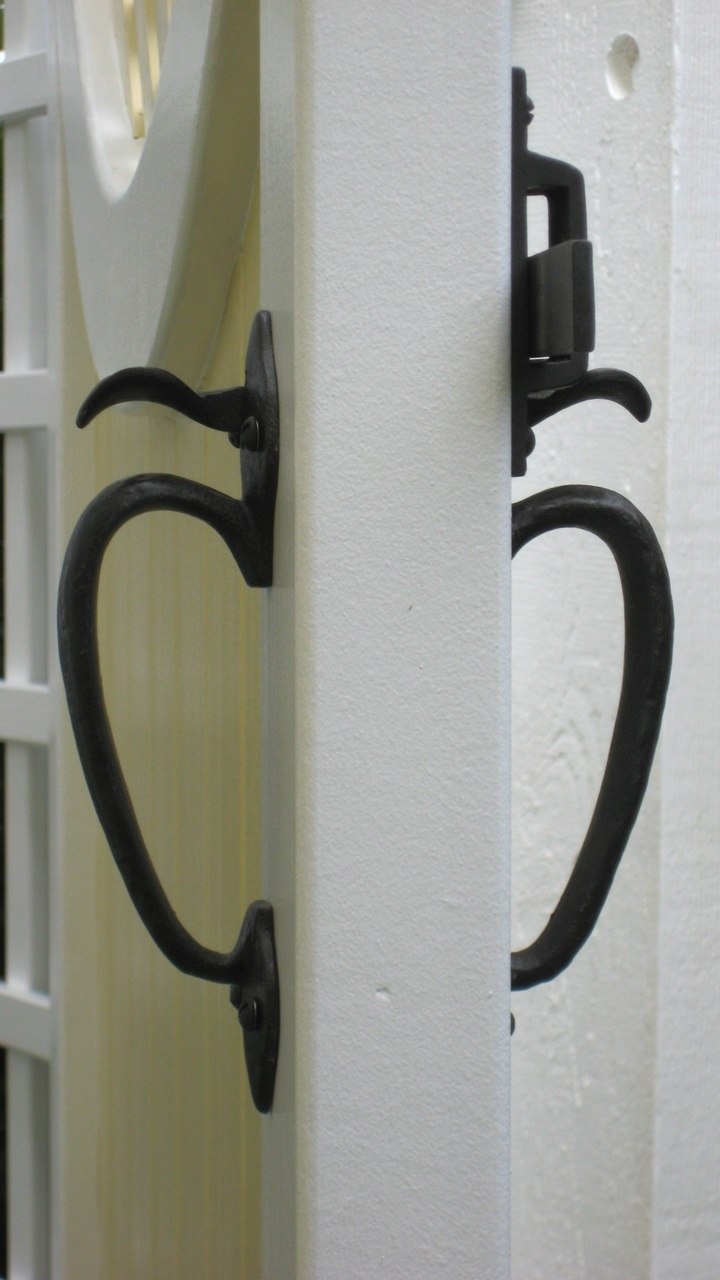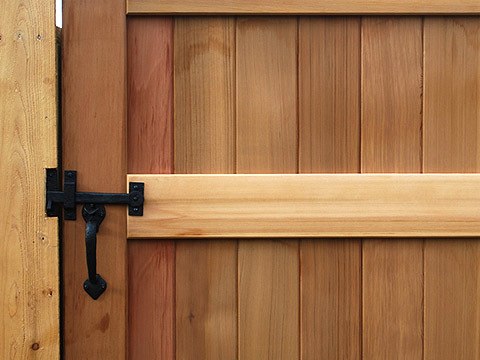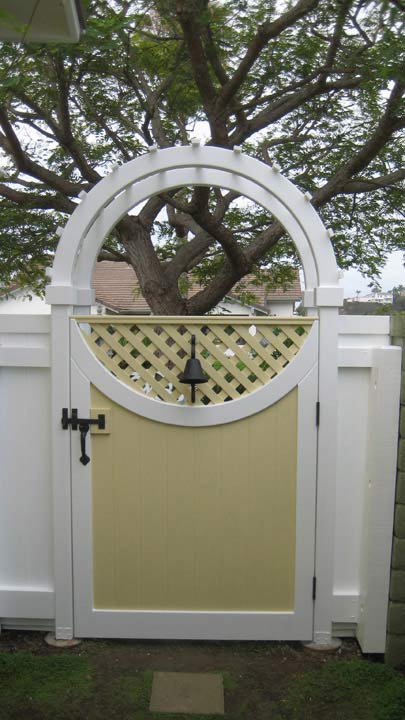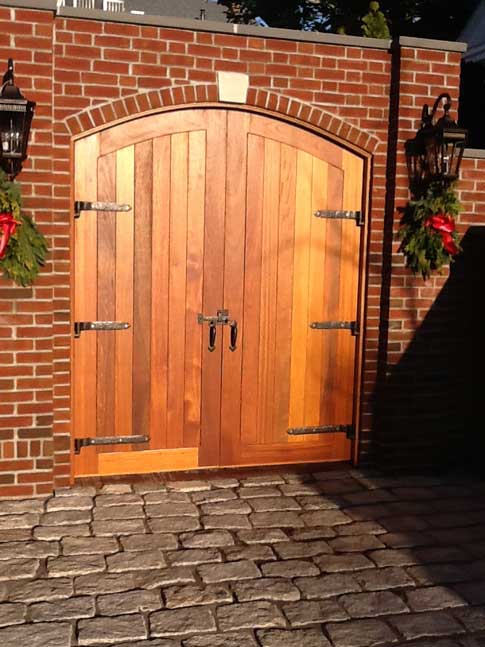 Warranty & Return Information
Warranty
Coastal Bronze warrants all flat goods (non-locking) to be free of defects in material and craftsmanship for five years from the original invoice date. Coastal Bronze warrants all locking goods, including locks, latches and deadbolts, to be free of defects in material and craftsmanship for 1 year from the original invoice date. In areas of high humidity or proximity to ocean, warranty is 6 months. Proper gate stop installation is required for latch warranty. These warranties are extended to the original purchaser and the original installation site. Warranty is non-transferable and proof of purchase is required. In any case, Coastal Bronze is not responsible for removal or installation of the replacement hardware or repaired parts, or for any damage caused by mishandling, improper installation, tampering, abuse or any events outside the control of Coastal Bronze. This warranty sets forth the exclusive remedy with respect to any and all losses or damages resulting from any cause whatsoever. Coastal Bronze shall in no event be liable for consequential or incidental damages of any kind, whether by negligence or otherwise. Coastal Bronze makes no other warranty, expressed or implied, including implied warranties of merchantability and fitness for a particular purpose with respect to its products except as set for above. Coastal Bronze adds a patina to all products to simulate aged bronze. Finishes will develop a wear highlight and may change color based on environment. This is not considered a defect, but part of the natural beauty of aged bronze.
Returns
Non-custom merchandise is returnable or exchangeable within 30 days of delivery. We charge a 15% restocking fee for returns (nothing for exchanges). Products must be received in original, uninstalled condition.
Custom-produced items (stone doorbells, address plaques) and are not returnable.
The return process in a nutshell:
– Request a return and receive an RGA e-mail with instructions.
– You'll ship back the product(s) you want to return.
– When product(s) is received, we'll confirm product is undamaged and resellable.
– Refund, less 15% restocking fee, will be issued.
To receive a full refund, the original item MUST be in new condition and returned:
Still in sealed plastic packaging inside product boxes (as originally received)
Without dirt or sawdust
Without damage to product finish from incomplete protection during shipment
All returned items are thoroughly inspected, and any item(s) returned in a condition deemed as no longer sellable will not be refunded.
Initiate a Return Now