Contemporary Ring Latch Set - Stainless Steel
Included in Set: Two-Sided Gate Latch + Gate Stop + Padlock Eyes
This Contemporary Ring Gate Latch accommodates in-swinging and out-swinging gates. The latching portion is installed on the side of the gate that it swings toward. If gate swings out, the latch is on the outside.
This latch is available in a 5-3/8" length. The length is measured from the center of the ring handle to the end of the latch-arm. The finish is a matte marine grade stainless steel.
If you're interested in the look without the functionality of a latch, we offer a dummy ring handle. This latch is item 6149.
No handing is required for this latch. The latch is operable from both sides of the gate. Fits gates up to 5" thick.
For thicknesses shorter than 5", you can cut down the included aluminum spindle on site (using a hacksaw).
This standard set includes:
Two-sided gate latch

Gate stop

Padlock eyes
Hinges and accessories can be added to the package.
Details of this gate latch:
Material: Marine Grade 316 Stainless Steel

Mechanism: Gravity

Finishes available: Matte Stainless


Set includes gate latch set and gate stop, stainless steel fasteners

Fits gates up to 5" thick.
For thicknesses less than 5", you can cut down the included aluminum spindle on site.

Operable from both sides.

Suitable for in-swinging and out-swinging gates.

Handing not required with order.
Dimensions of the gate latch:
Backplate: 2.5" w x 4" high

Ring diameter: 3"

Catch: 3/4" W x 3-3/4" H

Limiter: 3/4" W x 3-3/4" H

5-3/8"" Arm Length (measured from the center of the ring handle to the end of the arm)

1-1/2" projection on the latching side; 1" on the ring-only side
Important: Please check that the dimensions of this gate latch will fit your particular style of gate!
Options
Hinges | Add hinges to your order if needed. Double gates will use 6 hinges (or 4 strap hinges) and single gates will use 3 hinges (or 2 strap hinges).
FAQs
What is a gate stop?
Gate stops can be made of wood or metal. The metal one included in this set is to be installed to the edge of the gate so that it catches on the post when the gate is closed.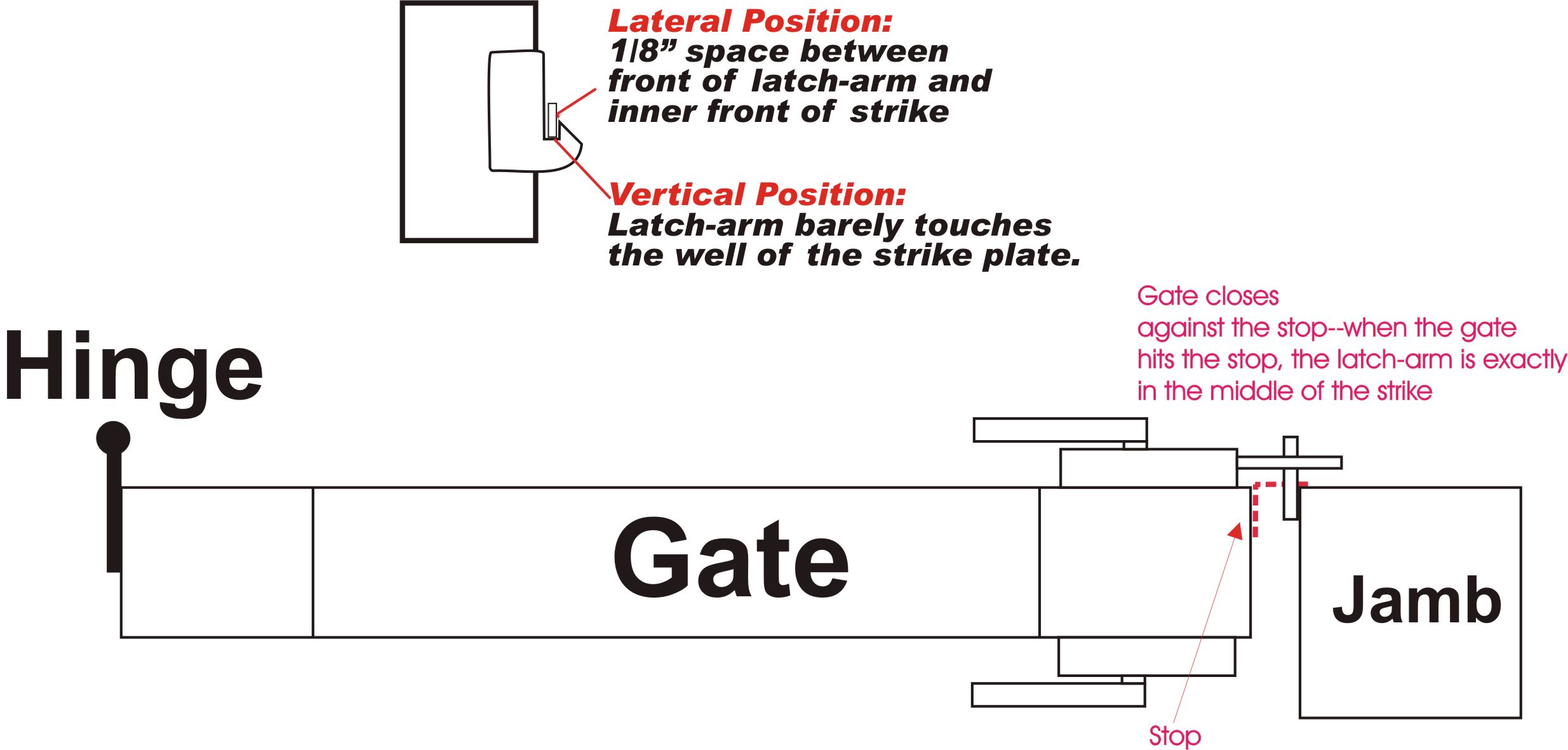 Read our FAQs
for additional information about various products and policies.
Warranty & Return Information
Warranty
Snug Cottage Hardware warrants all marine grade stainless goods to be free of defects in material and craftsmanship for two years from the original invoice date. In areas of high humidity or proximity to ocean, regular maintenance is expected to keep material blemish free. Gate stop installation is required for latch warranty to be in effect.
More details available here.
Returns
Any Snug Cottage items purchased from 360Yardware.com can be returned for a full refund (minus a 15% restocking fee per return) or exchanged within 30 days of the delivery date. We will not accept returns past the 30-day window.
The return process in a nutshell:
– Request a return and receive an RGA e-mail with instructions.
– You'll ship back the product(s) you want to return.
– When product(s) is received, we'll confirm product is undamaged and resellable.*
– Refund, less 15% processing fee, will be issued.
*To receive a full refund, the original item MUST be in new condition and returned:
Still in sealed plastic packaging inside product boxes (as originally received)
Without dirt or sawdust
Without damage to product finish from incomplete protection during shipment
All returned items are thoroughly inspected, and any item(s) returned in a condition deemed as no longer sellable will not be refunded.
Initiate a Return Now