Dark Bronze Gate Latch Package
8" Contemporary Square Plate with Square Handle
(Build Your Own Package)
This Dark Bronze Gate Latch offers the stylish appearance of door hardware with the functionality of gate hardware. The latch is operable from both sides. The latching portion must be installed on the side of the gate that it swings toward.
On the non-latching side, you'll see an 8" high square plate with a square lever handle. On the latching-side of the gate is the same lever handle on a similar gate latch plate.
The latch will naturally patina over time.
This set includes a latch and a gate stop. Additional items (hinges, dummy handles, cane bolts) can be added to your package.
Details:
Material: Dark Bronze

Mechanism: Spring-Loaded

Finish: Dark Bronze

Set includes mounting hardware

Fits gates up to 4" thick

Operable from both sides.

Suitable for in-swinging and out-swinging gates.

Handing required. Gate Handing required with order.

Lockable with added deadbolt.
Dimensions of this bronze latch:
Latching Side:
Drop Bar extends past plate: 1"
Back Plate: 4-3/4" wide x 3-1/4" tall x 3/16" thick
Handle: 4-3/4" long, 1" diameter at the far end of the handle
Surface Mounted Strike: 1-3/4" wide x 3-1/4" tall
Projection: 2-1/4"
Lever-Only Side:
Plate: 8" Tall x 2-3/4" Wide
Handle: 4-3/4" long, 1" diameter at the far end of the handle
Projection: 2-1/2"
Important: Please check that the dimensions of this gate latch will fit your particular style of gate!
Ships within 3-5 business days.
Options
Handing
Strike Type
Surface-mounted strike (surface strike shown in photo above)
Mortise strike
Finish
Hinges | Add hinges to your order if needed.
Technical Info
Hardware Tips
About This Bronze Hardware:
This bronze hardware contains 90% copper and 10% tin. When it first leaves the mold, the hardware is copper-penny colored. Next, the pieces are patina'd dark bronze. Finally, the hardware has an exterior-grade dark bronze-colored wax applied to it that adds to its weather- and wear-resistance. Bronze ages gracefully and may change in appearance due to varying environmental conditions. The wax helps maintain the color of the hardware for the long term under most conditions. On items like gate latches and door handles where your hand comes in contact with the material regularly: we've seen over time that the oils on your skin will slowly wear down the wax where the skin contacts the metal. On all other items where skin doesn't come in contact with the hardware, you should see dark bronze coloration for the long term.
How does this hardware hold up to the elements?
When submitted to a salt-water chamber test, this hardware began to patina at the 16-hour-mark, versus 10-hours for other name-brand, high end bronze products. A client recently wrote that this hardware installed on an waterfront boathouse two years ago looks slightly darker and shinier than the original, but looks otherwise exceptional.
The bottom line is: this hardware is the perfect choice for oceanfront, waterfront, and coastal installations.
To read about the ways you can care for your bronze hardware, see our Bronze Care page.
Please review our
Resources page
for general information about all our products.
FAQs
Read our FAQs
for additional information about various products and policies.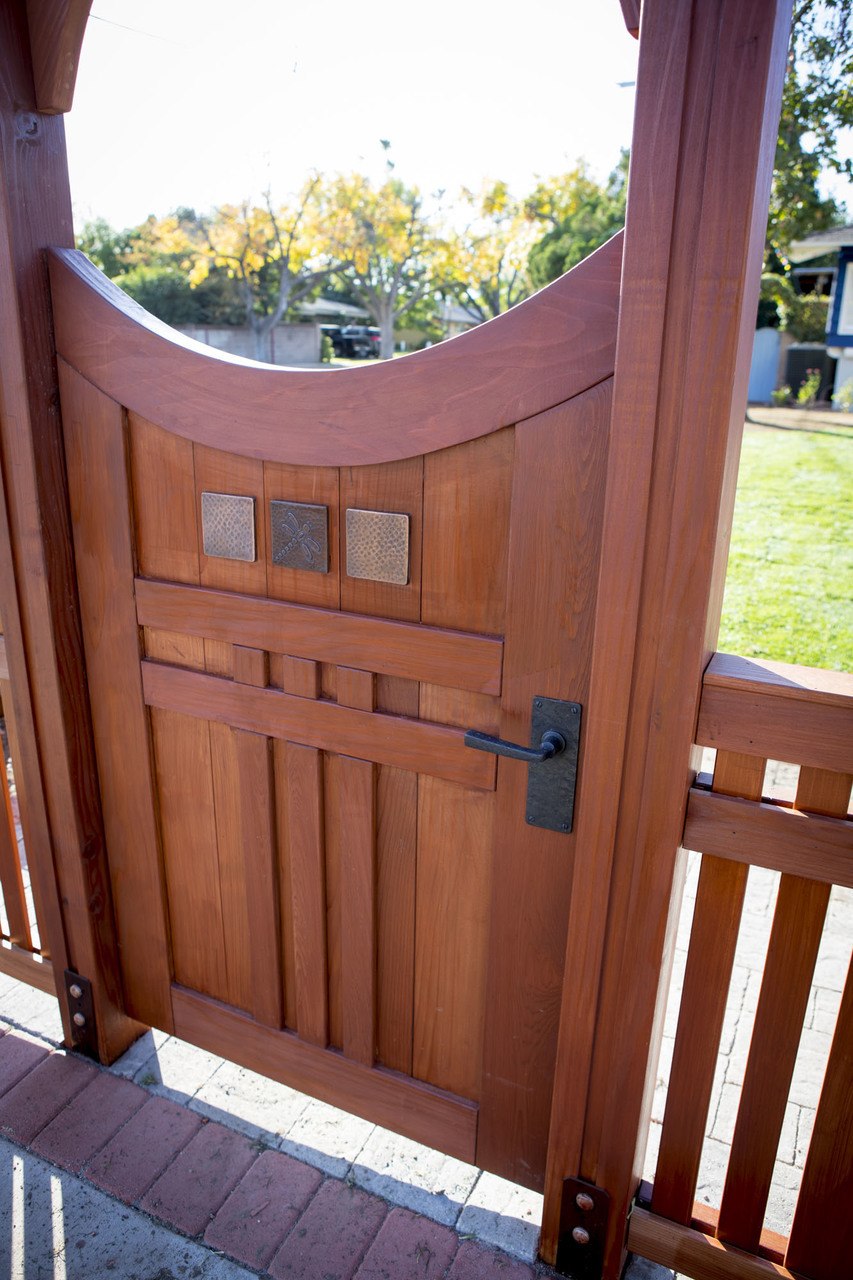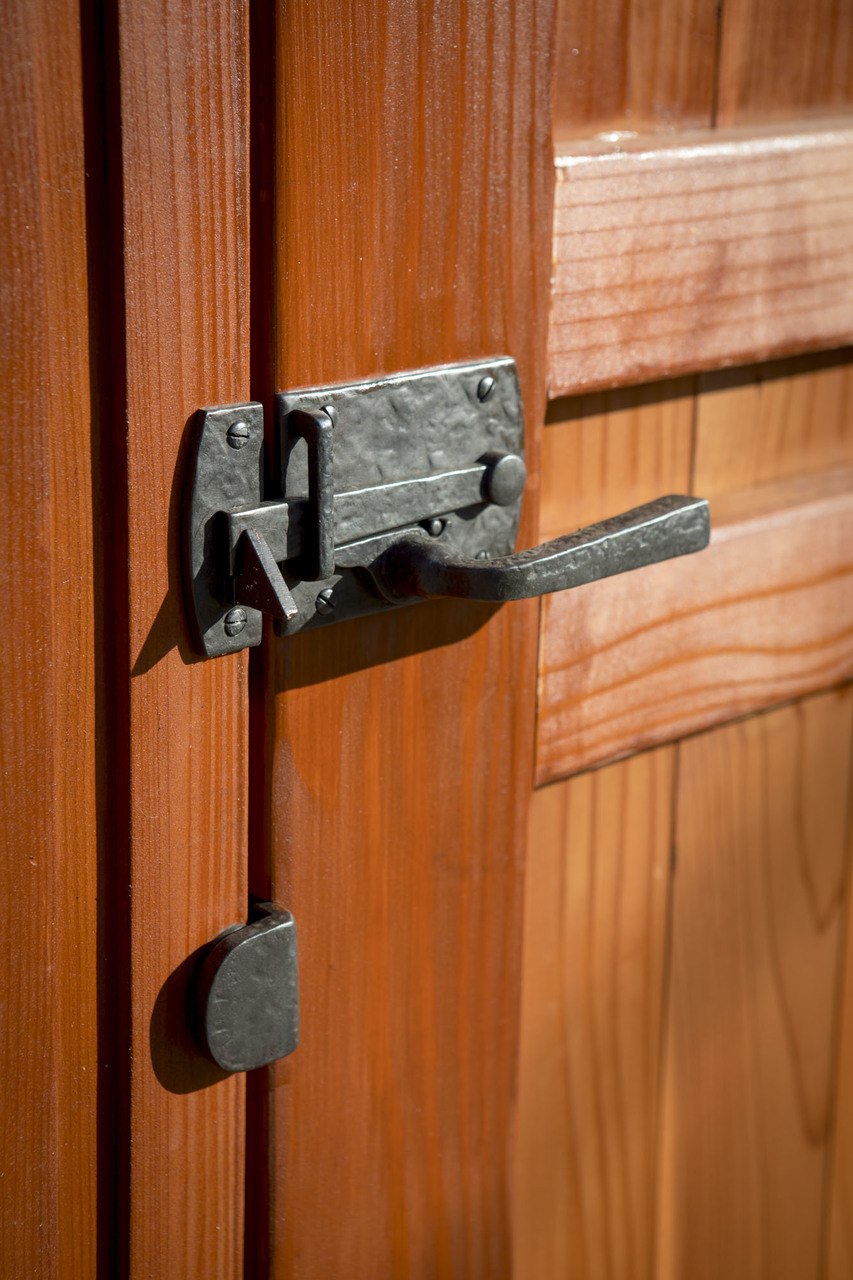 Warranty & Return Information
Warranty
Coastal Bronze warrants all flat goods (non-locking) to be free of defects in material and craftsmanship for five years from the original invoice date. Coastal Bronze warrants all locking goods, including locks, latches and deadbolts, to be free of defects in material and craftsmanship for 1 year from the original invoice date. In areas of high humidity or proximity to ocean, warranty is 6 months. Coastal Bronze adds a patina to all products to simulate aged bronze. Finishes will develop a wear highlight and may change color based on environment. This is not considered a defect, but part of the natural beauty of aged bronze.
Returns
Non-custom merchandise is returnable or exchangeable within 30 days of delivery. We charge a 15% restocking fee for returns (nothing for exchanges). Products must be received in original, uninstalled condition.
Custom-produced items (stone doorbells, address plaques) and are not returnable.
The return process in a nutshell:
– Request a return and receive an RGA e-mail with instructions.
– You'll ship back the product(s) you want to return.
– When product(s) is received, we'll confirm product is undamaged and resellable.
– Refund, less 15% restocking fee, will be issued.
To receive a full refund, the original item MUST be in new condition and returned:
Still in sealed plastic packaging inside product boxes (as originally received)
Without dirt or sawdust
Without damage to product finish from incomplete protection during shipment
All returned items are thoroughly inspected, and any item(s) returned in a condition deemed as no longer sellable will not be refunded.
Initiate a Return Now