Elise Contemporary Gate Latch - Build Your Own Package
The Elise Stainless Steel Modern Ring Gate Latch is a modern gate latch. Available exclusively through 360 Yardware, the Elise is a gorgeous gate latch.

If you're looking for a modern ring latch, this stainless steel latch is ideal for coastal locations. The Elise is crafted of 316 Stainless Steel for the utmost protection against the elements. The ring handles are spring-loaded for smooth operation. This latch is precision-machined for flawless function.
The Elise Latch is a two-sided latch and is operable from both sides.
When you've spent the effort and expense to design and build a unique modern or contemporary wooden gate, you need a modern gate latch to complement the design. The Elise Latch is that latch!
The Elise Latch fits gates up to 5-1/2" thick; specify with your order.
This modern ring latch accommodates both in-swinging and out-swinging gates. Please note: the latching side of the set is installed on the side that the gate swings toward.
Gate swing direction and exact gate thickness required with order.
The Elise Modern Ring Latch is proudly made in Oregon, USA. Your purchase supports a small business and we appreciate it!
This Elise includes:
Details for this gate latch
Finish: Brushed Stainless Steel
Dimensions of this stainless steel latch
Plate: 3-1/2"w x 4-1/2"h
Ring Handle: 2"w x 4-5/8"h
Latch-arm length: 4-1/2" from center to end; arm extends 2" past edge of plate.
Strike: 3-1/4"h x 1-1/2"w x 3/16"thick
Projection: 1"
Backset: 2-3/4"
Options
Locking
Cane Bolt
We offer a coordinating Contemporary Cane Bolt to hold your fixed gate closed.
Technical Info
Hardware Tips
Maintenance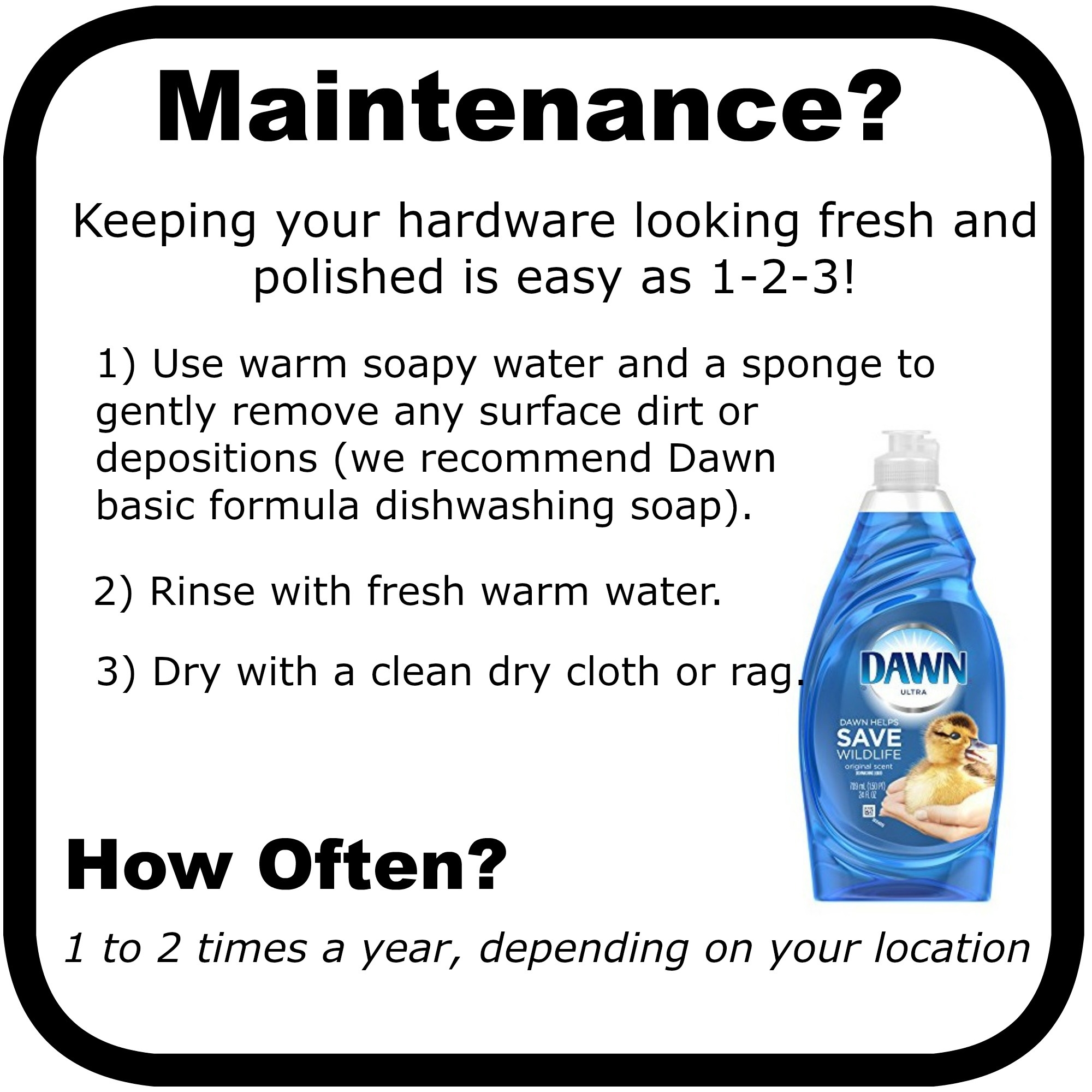 Resources
NOTE
: View or Download a cutsheet of the Elise Latch at our
Technical Information Page
.
Double Gates: To learn more about double gates, their setup, and considerations, read our Double Gate page.
Read More About 360 Yardware
Please review our
Resources page
for general information about all our products.
FAQs
Read our FAQs for additional information about various products and policies.
Take a look at the Answering Customer Questions section of our blog for a deeper look at same of our product types and manufacturers.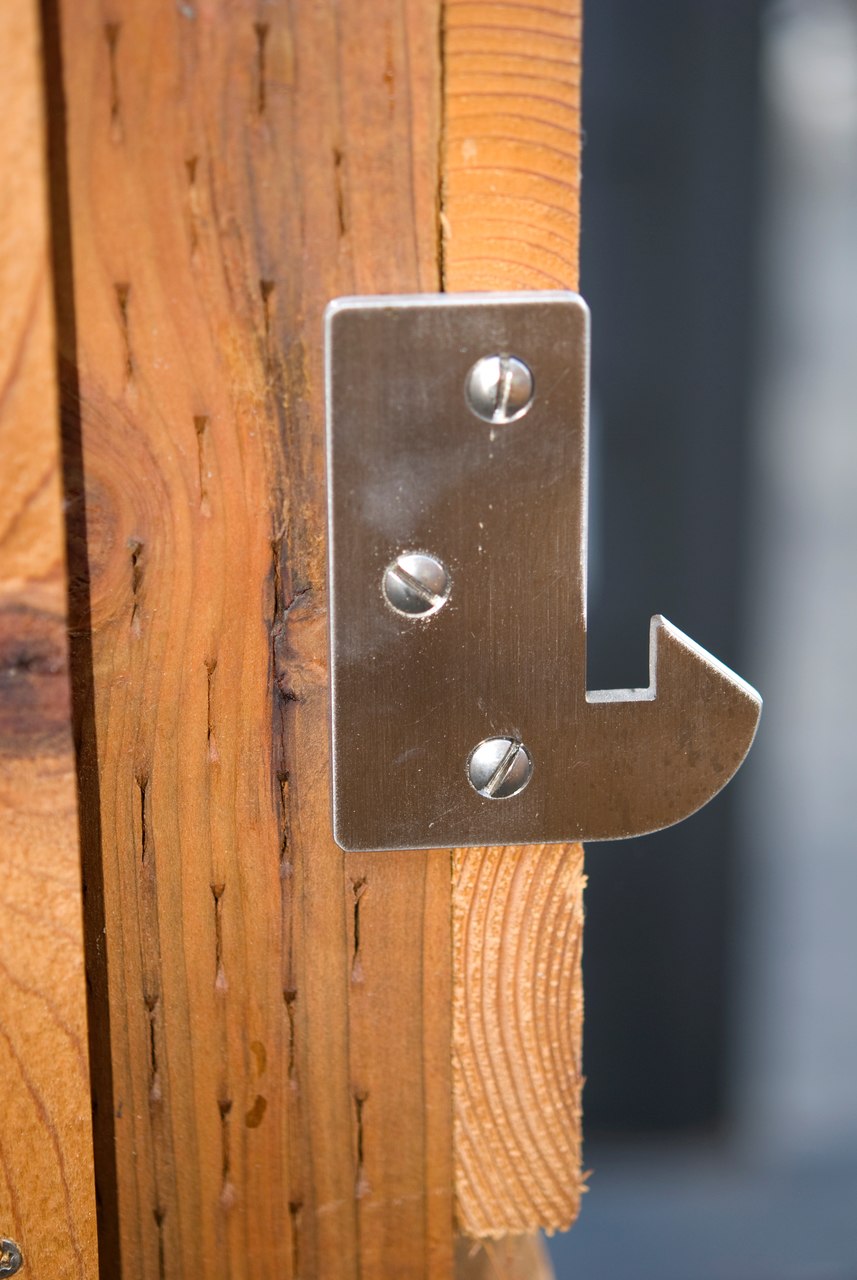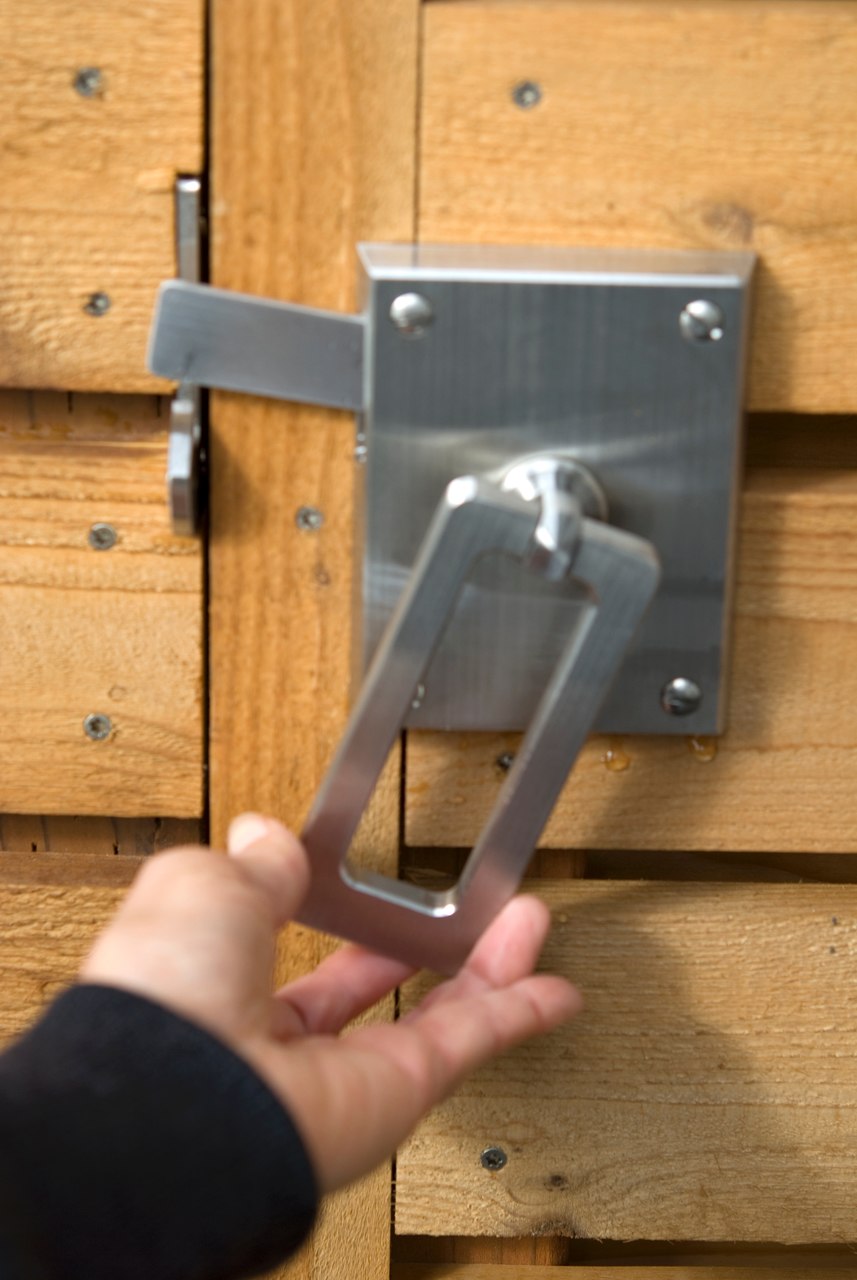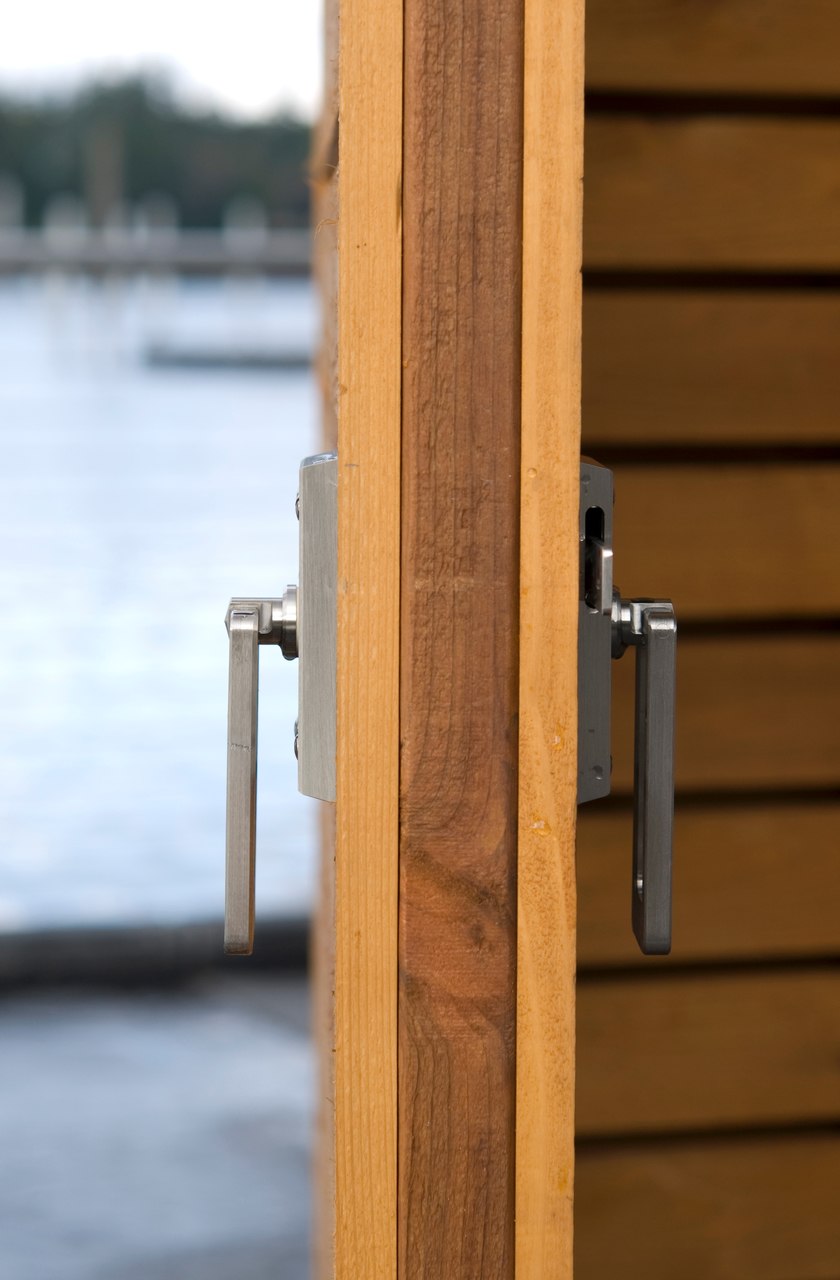 Warranty & Return Information
Warranty
360 Yardware warrants this hardware to be free of defects in material and craftsmanship for two years from the original invoice date.
Returns
This product can be returned in its original condition (original packaging intact, uninstalled, can be put back on the shelf directly) with a 10% restocking fee. If any effort is required to repackage or review the hardware, the restocking fee will be 25%. Customer responsible for return shipping. To initiate return, please complete the Return Form.
Initiate a Return Now