Dark Bronze Band Dummy Hinge Front (22")
Solid bronze hardware with an old world design
This Bronze Band Hinge Front is made of Solid Bronze. Adding hinge fronts to your gate or garage door creates a completely new look, reminiscent of a barn door. Available in 22" lengths. Price listed is per each.
The hinge front is not lacquered, so it will change naturally over time. Please read bronze care instructions below.
Bronze ages gracefully and may change in appearance due to varying environmental conditions. Bronze patina Finish will develop a wear highlight with frequency of use. When bronze is exposed to air it will tarnish quickly and turn brown. Bronze exposed to exterior elements and conditions will turn green. This discoloration is referred to as patina. This patina process starts immediately upon installation. None of these conditions are considered defects, but part of the natural beauty of ages bronze.
Details:
Mounting hardware included.
Ships within 3 days.
Technical Info
Hardware Tips
About This Bronze Hardware:
This bronze hardware contains 90% copper and 10% tin. When it first leaves the mold, the hardware is copper-penny colored. Next, the pieces are patina'd dark bronze. Finally, the hardware has an exterior-grade dark bronze-colored wax applied to it that adds to its weather- and wear-resistance. Bronze ages gracefully and may change in appearance due to varying environmental conditions. The wax helps maintain the color of the hardware for the long term under most conditions. On items like gate latches and door handles where your hand comes in contact with the material regularly: we've seen over time that the oils on your skin will slowly wear down the wax where the skin contacts the metal. On all other items where skin doesn't come in contact with the hardware, you should see dark bronze coloration for the long term.
How does this hardware hold up to the elements?
When submitted to a salt-water chamber test, this hardware began to patina at the 16-hour-mark, versus 10-hours for other name-brand, high end bronze products. A client recently wrote that this hardware installed on an waterfront boathouse two years ago looks slightly darker and shinier than the original, but looks otherwise exceptional.
The bottom line is: this hardware is the perfect choice for oceanfront, waterfront, and coastal installations.
To read about the ways you can care for your bronze hardware, see our Bronze Care page.
Applying Wax
All bronze darkens with age, however waxing may slow the process of oxidation.
To apply the wax, you need two 1- to 2-inch paint brushes that will be used only for cleaning bronze. Do not use brushes that have been used for other purposes as chemicals may remain in the bristles and transferred to the patina finish, may cause permanent discoloration.
Start by applying a protective circle of tape around the metal ferrules that hold the bristles in the brushes you are using. This will help prevent scratching of the surface when applying the wax and when dusting.
Wipe bronze free of-any dust and fingerprints using a clean, dry, cotton cloth. Use one of the brushes to remove dust from small crevices or hard to reach places.
Use "Renaissance'' wax, or other "microcrystalline'' waxes, because they are inert and will not yellow over time. Apply to the second brush, with three or four, back and forth, sweeping strokes. Do not dab the brush in the wax. This could cause an abundance of wax to be applied to the bronze that could actually harm the patina surface. Dab the brush on the lid of the wax can to remove any excess wax. Lightly apply a super thin coat of wax to the surface of the bronze using gentle sweeping motions. Apply more wax to the brush as described, working it down into crevices.
Caution - Using too much wax may remove previous layers of wax. It is very important not to apply too much wax or work it into the surface too vigorously. Cover the entire surface with wax and let it dry according to the directions on the container.
Separate Your Brushes
Keep your brushes separate in labeled bags, free from contaminants, for future use. Use a clean, dry, cotton cloth to gently rub, in a circular motion, the dried wax from the bronze surface until you achieve the desired sheen. To achieve a dull finish, do not rub the surface after waxing.
To achieve a better protective coating, you may want to re-apply a second coat using the same technique.
Outdoor Bronze Hardware

Outdoor bronze requires a regular maintenance program, which keeps the product surfaces clean and waxed.
More About Garage Door Hardware
Decorative hardware for garage doors is a simple and very effective way to dramatically improve the appearance of your garage door or carriage house door. We've written up a quick run-down of decorative garage door hardware options:
Decorative Garage Door Hinges
Decorative hinges for garage doors are a simple way to make a big impression. Choose a hinge style that complements your home's aesthetic. They're offered from contemporary to rustic to antique, so folks can usually find something they like.
They're also available in many lengths. There's no 'perfect' answer for which length to choose. You may have length constraints based on the design of the garage door. You may want to make a huge statement with long dummy hinges, or be more in line with the scale of the house with a 12" hinge.
With decorative hinges you also need to be sure that the projection (thickness) of the hinge will clear any trim or molding around the garage door opening.

Garage Door Pulls
Many styles and sizes of garage door pulls are available. Be sure that the pull handles you choose will clear the frame of the garage door opening when the door opens and closes.
Garage door handles come with wood screws. If you have a vinyl or metal garage door, you may need a sheet metal screw. Give us a call if you have any concerns about your installation and we'll be happy to recommend the best choice.

Carriage House Door Handles & Hinges
If you have actual carriage house doors, there are some gorgeous hinge and pintle options for hanging your doors. Coordinating pull handles make for a complete set.
For folks with overhead garage doors that mimic carriage house doors, you can select a few pair of decorative hinges and a pair of dummy pull handles for the same visual effect.

Decorative Clavos Nails
Clavos door nails are a decorative accent that adds the finishing touch to a garage door or carriage house door. These decorative nail heads can actually have either a nail shank or screw threads behind. They can be round, square, or pyramid shaped, and can be made of various materials like bronze, aluminum and iron. Clavos are usually used on a rustic, traditional or antique style home. A series of large clavos, for example2"in diameter, spread across the arch of a carriage house door set can draw the eye. Likewise, smaller clavos nails can be used in place of wood screws to attach a decorative hinge to a garage door. Clavos add a depth dimension that takes the installation to a new level.
FAQs
Read our FAQs
for additional information about various products and policies.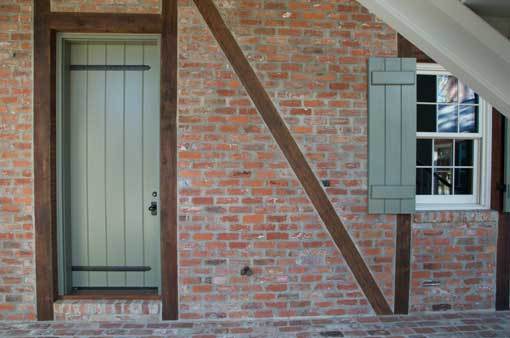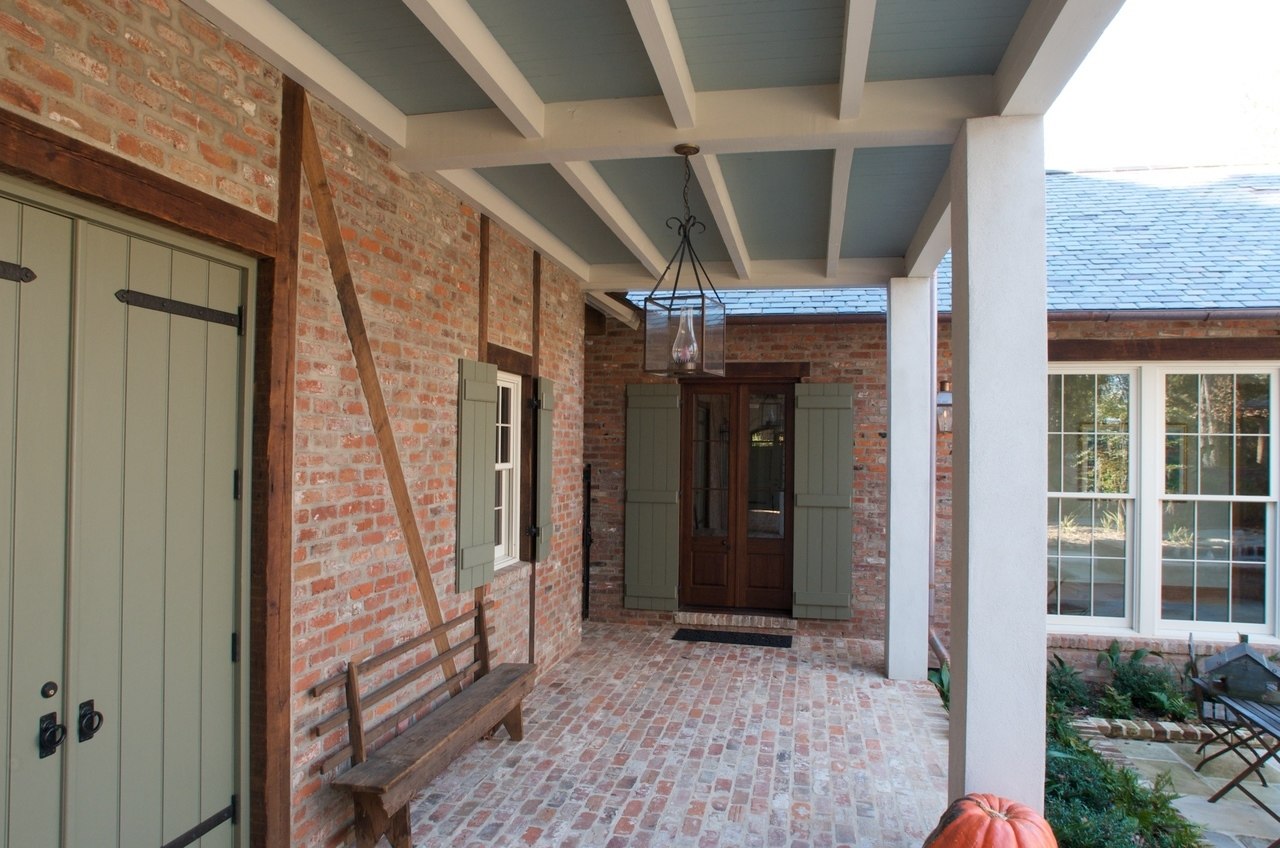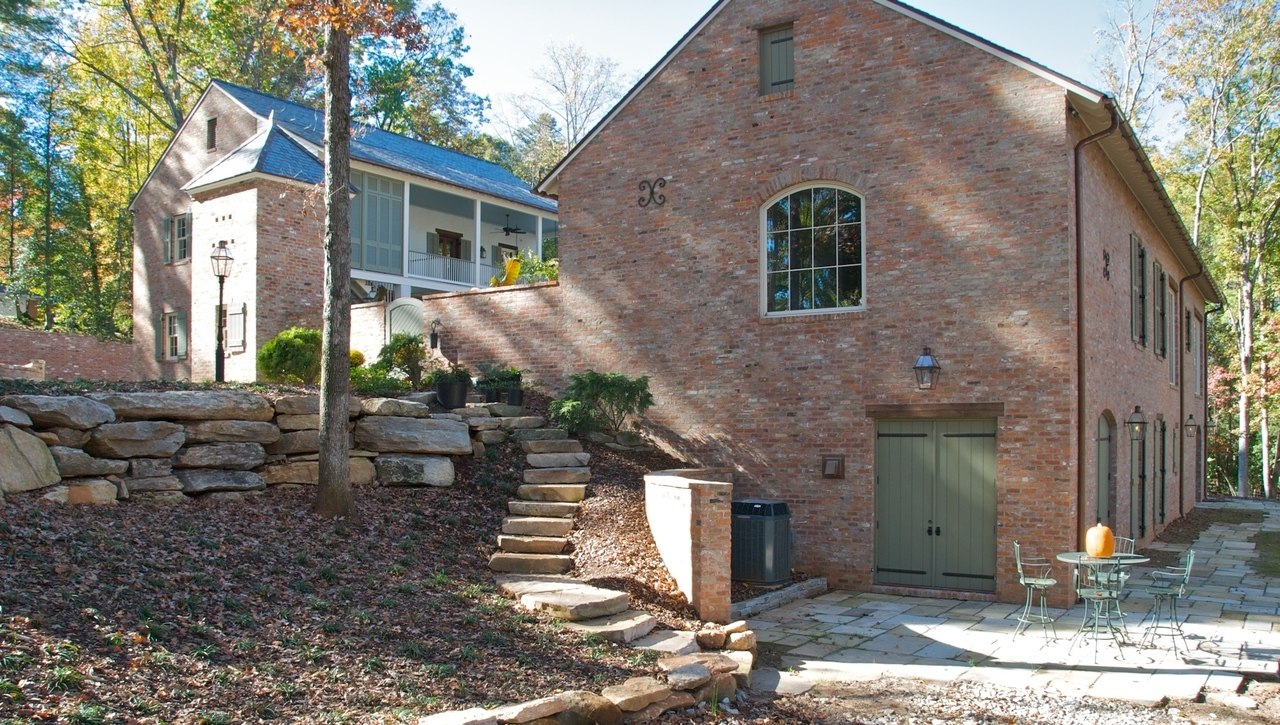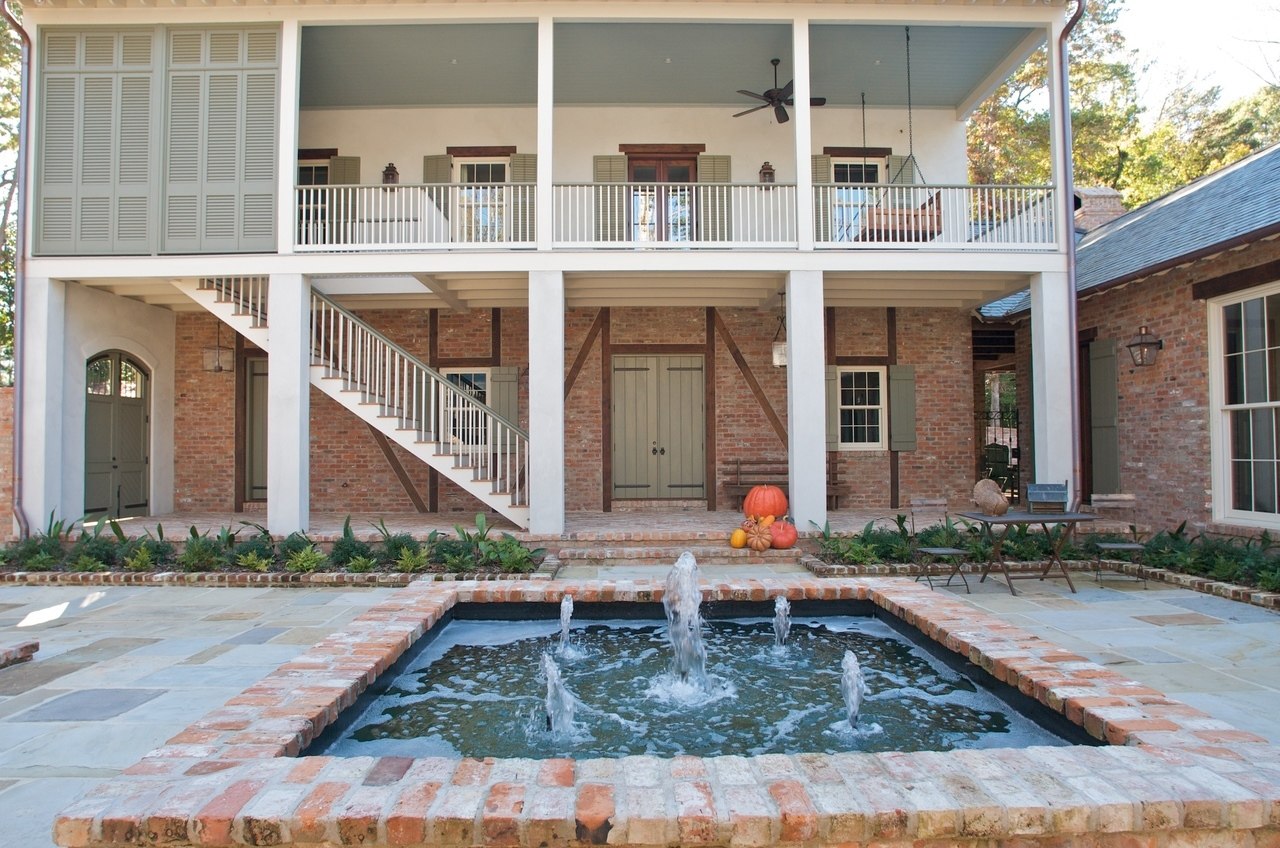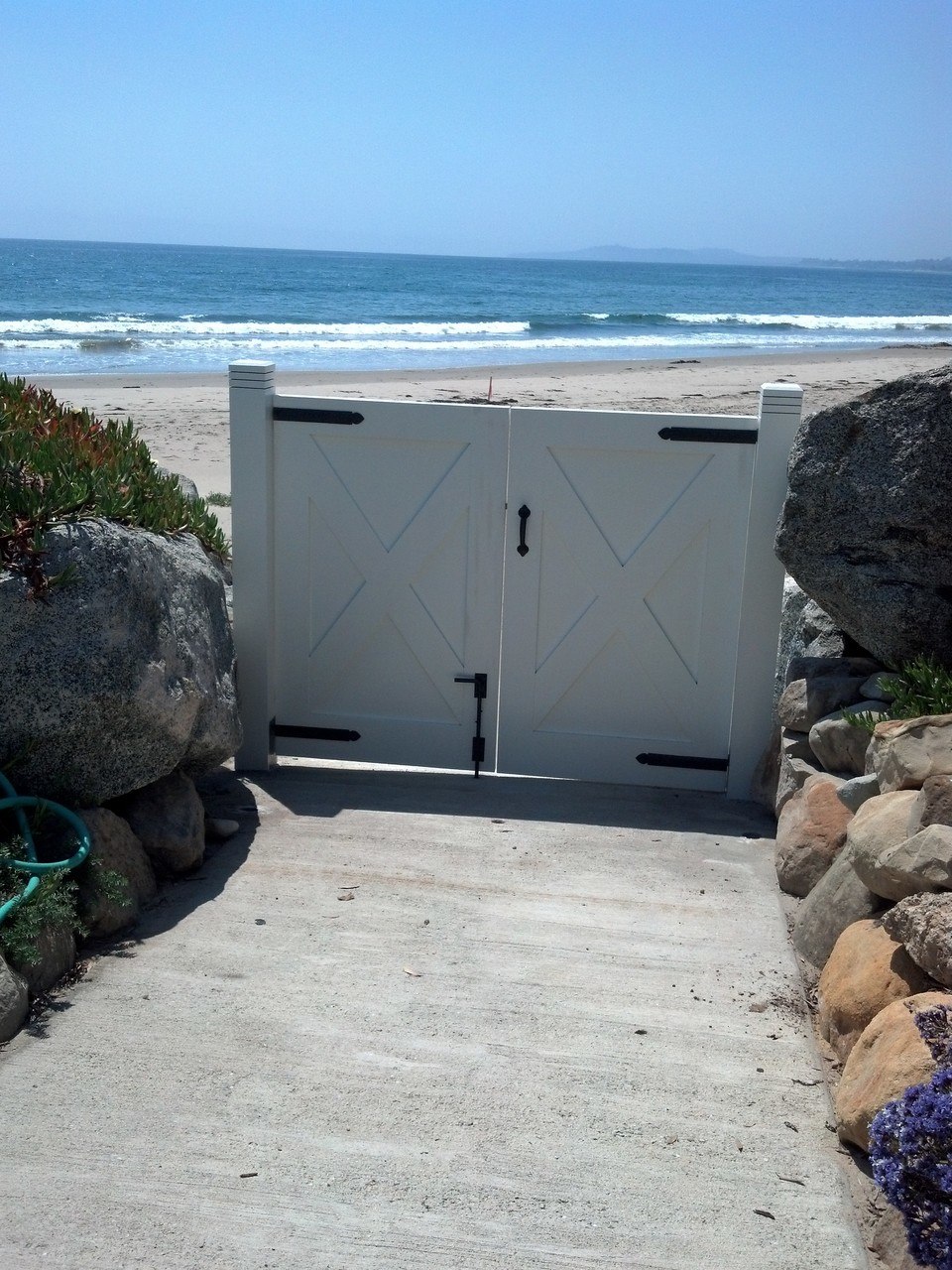 Warranty & Return Information
Warranty
Coastal Bronze warrants all flat goods (non-locking) to be free of defects in material and craftsmanship for five years from the original invoice date. Coastal Bronze warrants all locking goods, including locks, latches and deadbolts, to be free of defects in material and craftsmanship for 1 year from the original invoice date. In areas of high humidity or proximity to ocean, warranty is 6 months. Coastal Bronze adds a patina to all products to simulate aged bronze. Finishes will develop a wear highlight and may change color based on environment. This is not considered a defect, but part of the natural beauty of aged bronze.
Returns
Non-custom merchandise is returnable or exchangeable within 30 days of delivery. We charge a 15% restocking fee for returns (nothing for exchanges). Products must be received in original, uninstalled condition.
Custom-produced items (stone doorbells, address plaques) and are not returnable.
The return process in a nutshell:
– Request a return and receive an RGA e-mail with instructions.
– You'll ship back the product(s) you want to return.
– When product(s) is received, we'll confirm product is undamaged and resellable.
– Refund, less 15% restocking fee, will be issued.
To receive a full refund, the original item MUST be in new condition and returned:
Still in sealed plastic packaging inside product boxes (as originally received)
Without dirt or sawdust
Without damage to product finish from incomplete protection during shipment
All returned items are thoroughly inspected, and any item(s) returned in a condition deemed as no longer sellable will not be refunded.
Initiate a Return Now